The Targus Work + Play™ 'Fitness' Backpack is ideal for commuting professionals with active lifestyles. Intelligently designed, with three dedicated compartments for your laptop (up to 15.6""), work accessories and sports gear, it's as versatile and adaptable as you are. It's your Work/Life balance in just one bag.
Get ready for action. You get the tech protection promise that has made Targus the market leader in its category. Together with the generous capacity you need, Targus have created a dedicated section to keep your clothing (including a detachable laundry bag) to help make your work/life balance easier. There's even a ventilated front compartment designed for transporting your work or sports shoes. It's a real game changer.
Carry your laptop (up to 15.6"), work accessories and sports gear, together. Lightweight, hardwearing, intelligently designed for professionals with active lifestyles.
It's a winning fit for all sorts of sports. The incredible versatility of this backpack makes it perfect for busy professionals who take part in sport or other fitness activities before, during or after their working day This unique laptop and sports backpack has the powerful flexibility to fit your work/life balance into just one bag. The perfect combination to suit your 7am to 11pm lifestyle, now nothing's going to hold you back because at last, there's a smart way to carry your work and sports gear together. It's incredibly fit for purpose, stylish and durable for the workplace or multi sports activities and easily just has to be a winner.
It also scores points as a very handy overnight bag.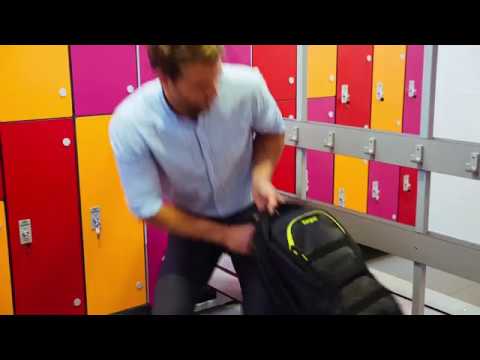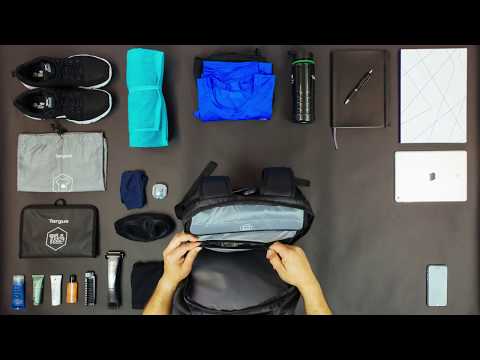 Open up For Easy Access
Hang the Work+Play backpack on your locker and open it all the way up for easy access to all your gear. No more rummaging about to find your headphones.
Accessories to Keep You (and Your Clothes) Clean
A place for everything and everything in its place. The Work+Play backpack comes with a separate laundry bag for your dirty gym kit and a detachable wash bag for hitting the showers.
Dedicated Shoe Compartment
Keep your loafers or your heels clean and your trainers away from your shirts with this handy compartment for your shoes.
Targus-Grade Protection
We've built our reputation on keeping your tech safe. The laptop compartment is specially lined, cushioned and fastened to protect your tech from knocks and scratches.
Metro Radio Review